Press Release
It's Gold for New Milton!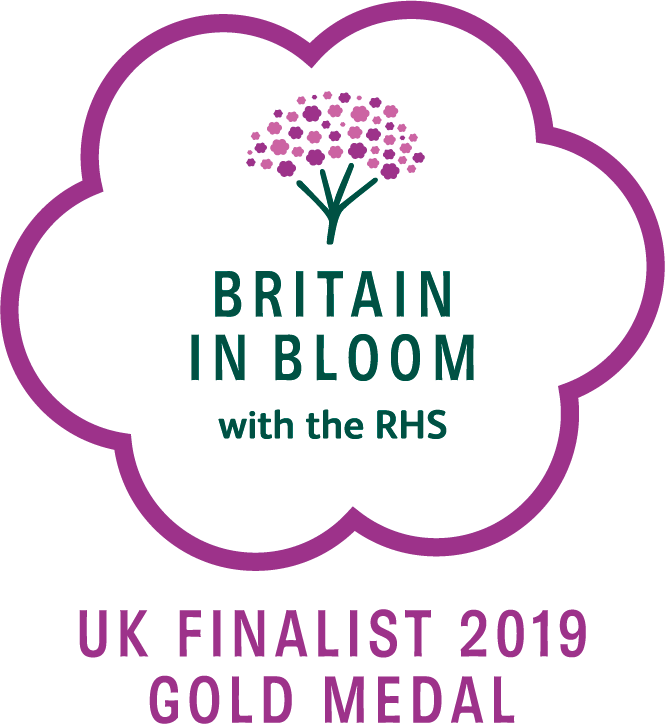 New Miltonians are blooming with pride that the town has been awarded Gold at the prestigious Britain in Bloom competition – and this being the first year of entry to the national competition, and follows on from being awarded Silver Gilt in the regional event South & South East in Bloom in September.
The Town Clerk, Graham Flexman, and Estates Manager, Mark Jeffries, travelled to the awards ceremony, hosted by the Royal Horticultural Society, on Friday 25 October and they were overjoyed to receive the award from Baroness Floella Benjamin on behalf of New Milton.
The Britain in Bloom judges reported a most enjoyable tour of the town being met by enthusiastic townspeople, excellent standards of cleanliness throughout the town, impressive floral displays and a significant sense of the feel-good factor.
Estates Manager, Mark Jeffries said
"I am so proud & privileged to have been a part of New Milton In Bloom and this is such an amazing result for New Milton and its residents. This really has been an incredible team effort and I cannot thank enough the New Milton Team, New Milton Residents Association, New Milton & District Community Association, New Milton Sands W.I, Barton Bees WI, Arnewood School, New Milton Junior and Infants schools, Forest Arts Centre, our traders and so many others, the support and hard work you have given to In Bloom has been nothing short of incredible."
The feedback from the judges was fantastic with this being one of many positive comments:
"The tour was most enjoyable and the many people the judges met were enthusiastic about the town, its heritage and the impact the Bloom group was having on the environment, with many townspeople stopping the judging party to make this point. The historical background to the town was most interesting and enabled the judges to contextualise the present in relation to the past."
This year, the involvement of schools, community groups, businesses and residents has been a real highlight, pulling together with many hours of effort, to show off what New Milton can do and will continue to do, to the delight of residents and visitors alike.
Town Clerk, Graham Flexman said:
"I felt the Town deserved gold, which somewhat bucked the trend as we did better nationally than regionally, but the RHS judges knew what they were looking for and found it in New Milton when comparing town centres nationally. The wildflower areas in particular proved popular. A big thank you to everyone involved in helping us achieve gold nationally this year"
Further details about the RHS Britain in Bloom competition https://www.rhs.org.uk/get-involved/britain-in-bloom
Further details about this press release from Town Clerk, Graham Flexman, tel 01425 619120.
5 November 2019
—end—