Press Release
New Milton Town Council have proudly planted 50 trees throughout the town this year; species including Hawthorn, Beech, Crab Apple, and Flowering Cherry.  These trees, planted at various green spaces around town will provide on-going benefit to our environment, wildlife, biodiversity generally, and our well-being in particular.
Pupils from Ashley Infants School were delighted to participate in the planting of our latest trees at the newly refurbished Ashley Playpark on Ashley Recreation Ground.
Cllr Geoff Blunden, Chairman of Amenities Committee, was happy to assist them, presenting Grace and Oliver with their certificates of achievement.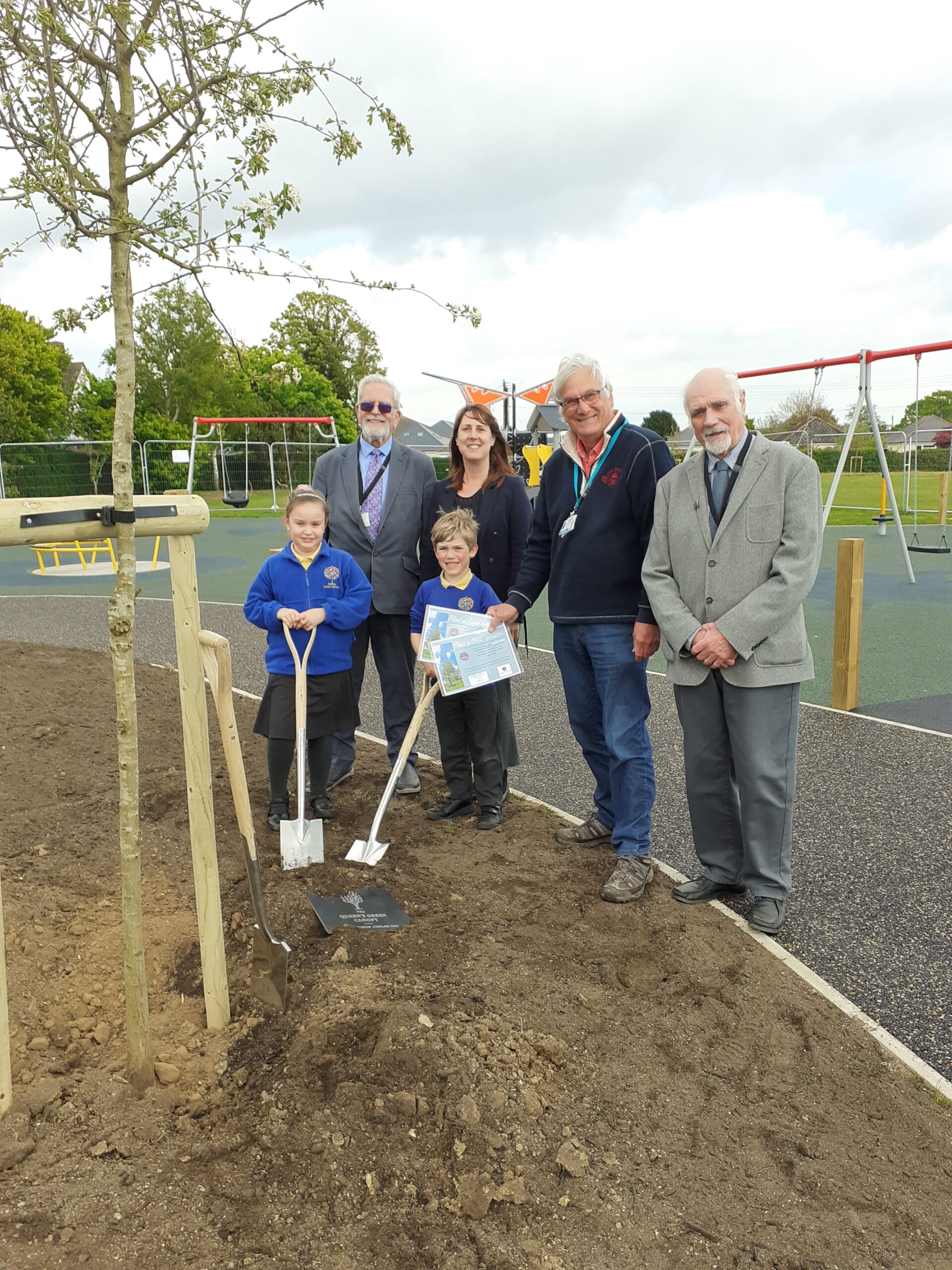 Cllr Blunden, Chair of Amenities Committee said:  "I am pleased that Oliver and Grace were able to plant this tree today as part of the Queen's Green Canopy project and in celebration of the Queen's Platinum Jubilee celebrations.
I hope they see this Hawthorn tree grow to maturity in the coming years and remember this special day."
As the Council continues to enhance its precious green spaces, keeping them healthy and attractive for everyone, tree planting remains an ongoing priority.  The Council's Environmental Sustainability Climate Change Action Plan, and the popular Plant a Tree initiative, will ensure success as we strive to look after our environment, benefitting nature and our community.
This planting season, all trees planted (and trees planted later in the year) as part of the Council's Plant a Tree Initiative and annual Tree Replacement Programme, will be recorded on the Queen's Green Canopy Map.
A Tulip Tree was recently planted on New Milton Recreation Ground by New Milton Town Mayor, Cllr Keith Craze, and his consort Cllr Madalaine Craze, in honour of the Queen's Platinum Jubilee.
Further information from:
Graham Flexman
Town Clerk
New Milton Town Council
Tel: 01425 619120
Dated 11 May 2022
Links to :
Queen's Green Canopy Map Map – The Queen's Green Canopy (queensgreencanopy.org)
Plant a Tree Initiative Application-form-2021-includes-map.pdf (newmiltontowncouncil.gov.uk)