Neighbourhood Plan 2016-36
Town Centre Regeneration
Led by New Milton Town Council – the local community, businesses and land interests are working together to regenerate New Milton with the focus on the Town Centre. The vision is for a vibrant town centre with many different uses, not just retail – that is a meeting place and social hub for all ages.
About
Giving the community a say in development
After 5 years of consultations, local people voted for the New Milton Neighbourhood Plan to be adopted as a legal part of the statutory Development Plan, as 'a material consideration of weight for decision making purposes within the New Milton Parish'.
88% voted in support (35.7% turnout).
With this Plan, we can ensure a strong and sustainable future for our Parish: with affordable new homes, new community buildings, new green spaces – while driving innovation and new employment opportunities. Something for everyone of all ages.
A blueprint for an exciting future
The Neighbourhood Plan sets out: 
Policies for the type of homes we want developed, and where we want them – to meet the needs of local people.
Priorities for local infrastructure – to support more people and homes.
An exciting Community Vision – for town centre regeneration.
A set of ambitious and inspirational projects, in and around the town centre – to provide new community facilities.
With the Neighbourhood Plan adopted, the Parish also benefits from increased developer contributions for investment in local infrastructure, known as Community Infrastructure Levy.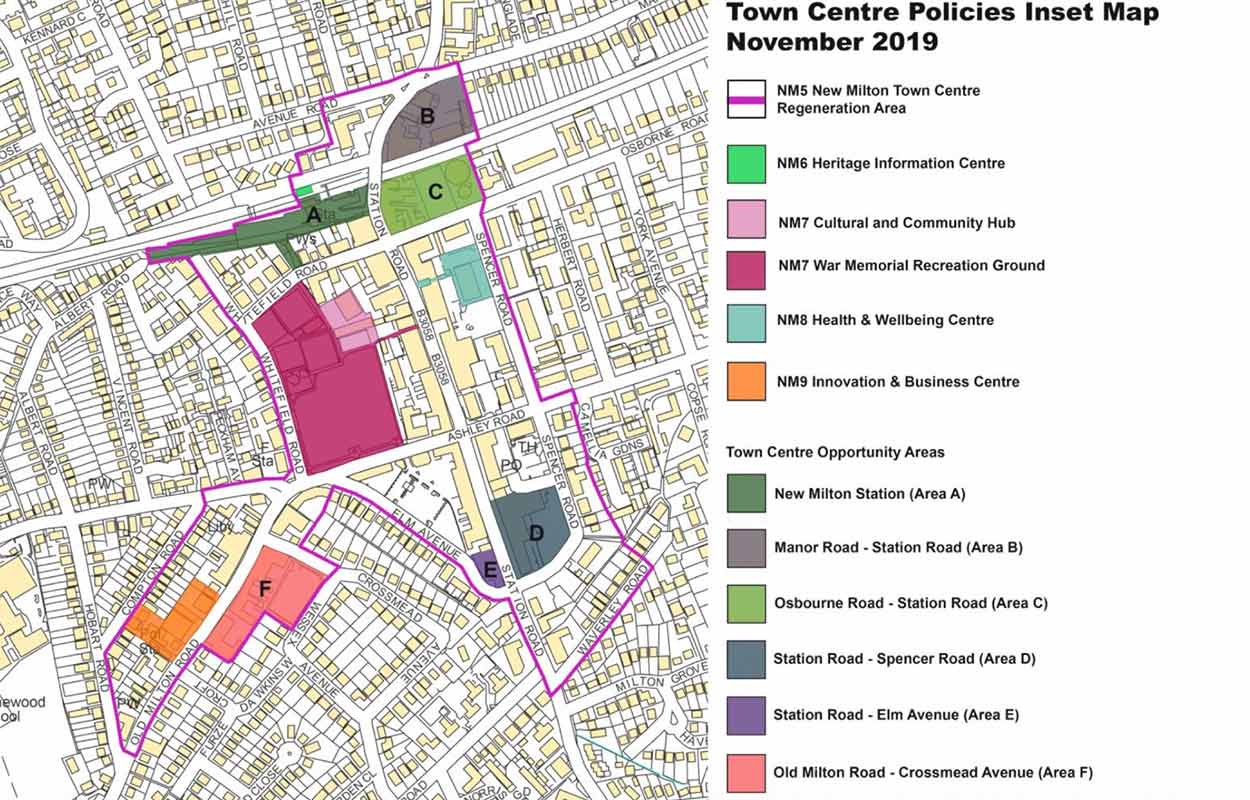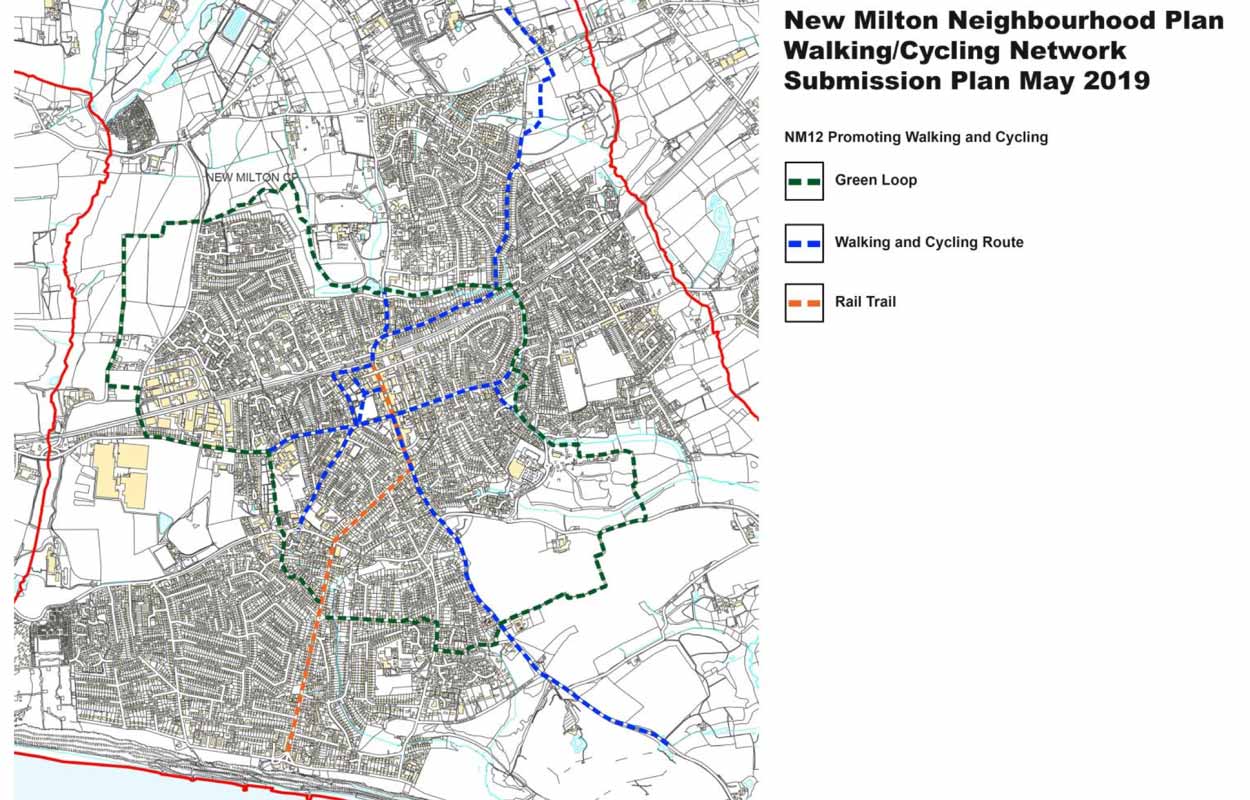 The Community Vision
A sustainable town with a more balanced age profile. 
The focus is on a vibrant town centre that is a social and economic hub for shopping, living, working and leisure – with new shops and eateries, a wellbeing centre, an iconic community hub, a heritage centre and flexible office space – all set within an attractive environment that's easy to get around and more connected to the green space of the Recreation Ground.
How will we deliver the Community Vision?
New Milton Town Council works in partnership with local organisations and community leaders, residents, local businesses, site owners and developers – collaborating with New Forest District Council, New Forest National Park Authority and Hampshire County Council.
Scroll Up